AREA mainly uses hardwoods, historically used for furniture worldwide. We specifically select woods that can produce unique and durable furniture. There are five standard woods (black walnut "WN," black cherry "BC," white ash "WA," oak "OK," and hard maple "HM"), and we also use other woods including tamo ash "TA," beech "BE," alder "AL," and teak "TK." (For chairs, the standard wood is listed for each product. Product price varies depending on the wood.) The finest grade of wood is used for standard products. We also strictly manage our materials and adjust the moisture content to accommodate to the highly airtight living environment in Japan.
The first advantage of solid wood is that it is genuine wood. The texture and expression can be felt more prominently in furniture for everyday life at home.Secondly, solid wood items can be enjoyed for a long time, as aging uniquely seasons them. The effect of aging varies among tree species. It is especially pleasurable that the appearance of furniture improves by using it, instead of deteriorating as time goes by.Thirdly, the products made by skilled artisans are robustly structured and highly durable. It is said that quality furniture lasts a lifetime, because it is made with good materials and well structured. Furthermore, scratches and dents become less disturbing over time. Even after ten years or more, solid wood furniture can be resurfaced and refinished to revive the original fresh look.

Meanwhile, the first disadvantage of solid wood is the higher price higher compared with plywood described below. Trees are carefully grown for many decades, and wood only becomes a usable material for furniture after going through various processes and taking time. The higher price is reasonable, considering the advantages of solid wood.Secondly, there are possibilities of cracking and warping due to shrinkage. There are no technologies available that perfectly acclimate natural grown wood to today's highly airtight living environment. Our role in handling solid wood is to thoroughly and carefully dry and treat it, in order to prevent these flaws.Thirdly, it is heavier than common plywood (described below). This is because pieces require a certain thickness to account for cracking, warping, stiffness, and strength, although the thickness varies depending on the tree species.

These are the woods that AREA mainly uses: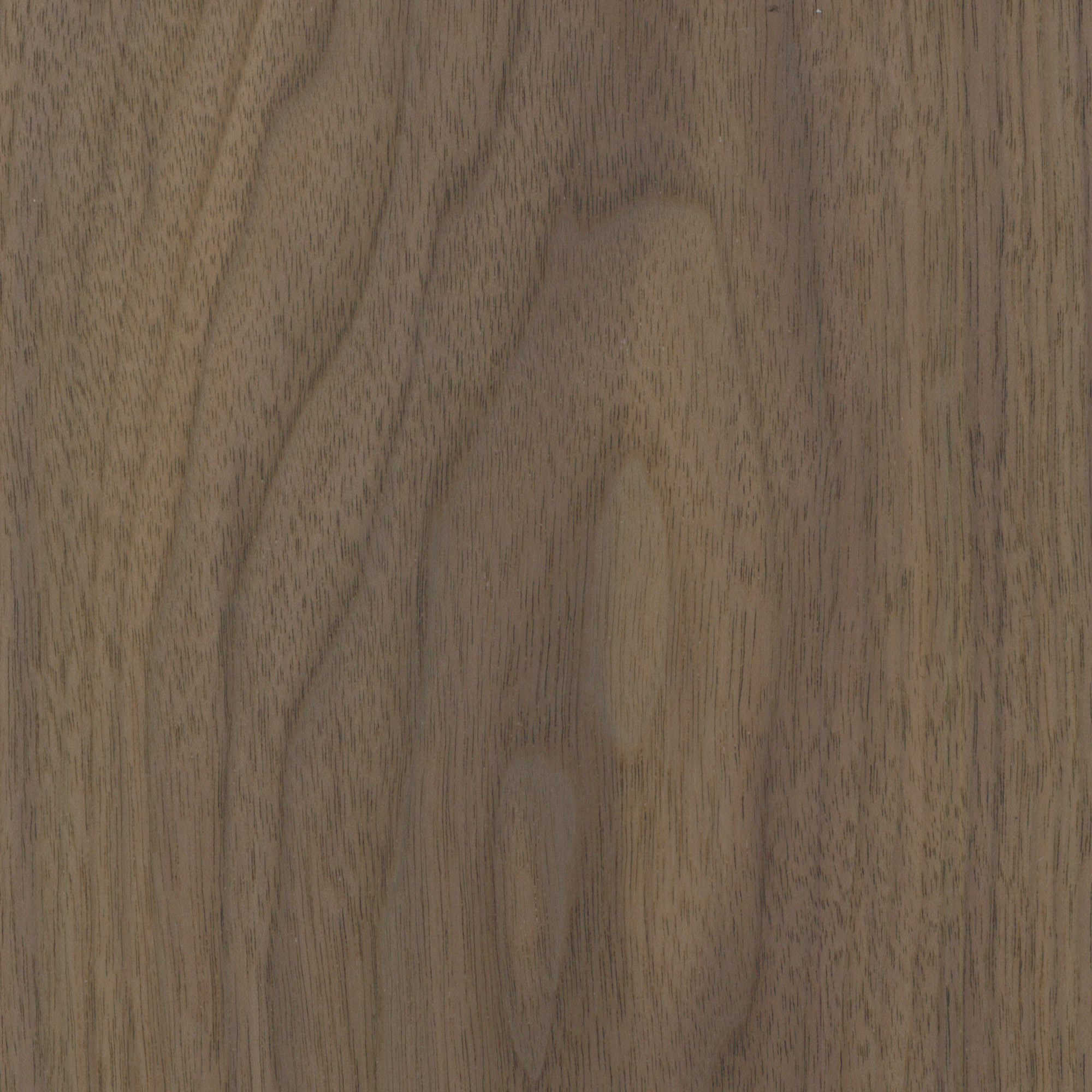 Black walnut <WN>
Black walnut from North America is considered the best among the steadily available woods for making furniture today. This wood is traditionally a high-end material, along with woods that are not stably supplied anymore, such as rosewood, mahogany, and teak. (Japanese walnut wood has quite a different appearance.)The primary reason why black walnut has been popular for a very long time is its color: purple to reddish dark brown. It has beautiful wood grain and color without artificially coloring the wood. This is a huge advantage compared with other hardwoods.It was once used for plane propellers and gunstocks of rifles, since the wood is highly shock resistant and durable, and has a lower tendency to warp. These properties are also ideal for furniture.As for supply, it is one of the high-end materials that are stably supplied today, thanks to well-planned planting, cutting, and distribution by the American Hardwood Export Council (AHEC). However, in comparison to the wood from plantations that is mainly on the market, wood from large trees that survived hundreds of years deep in the mountains is even more gorgeous, and has a majestic appearance with deeper color and artistic wood grains. The wood is rare and therefore pricy.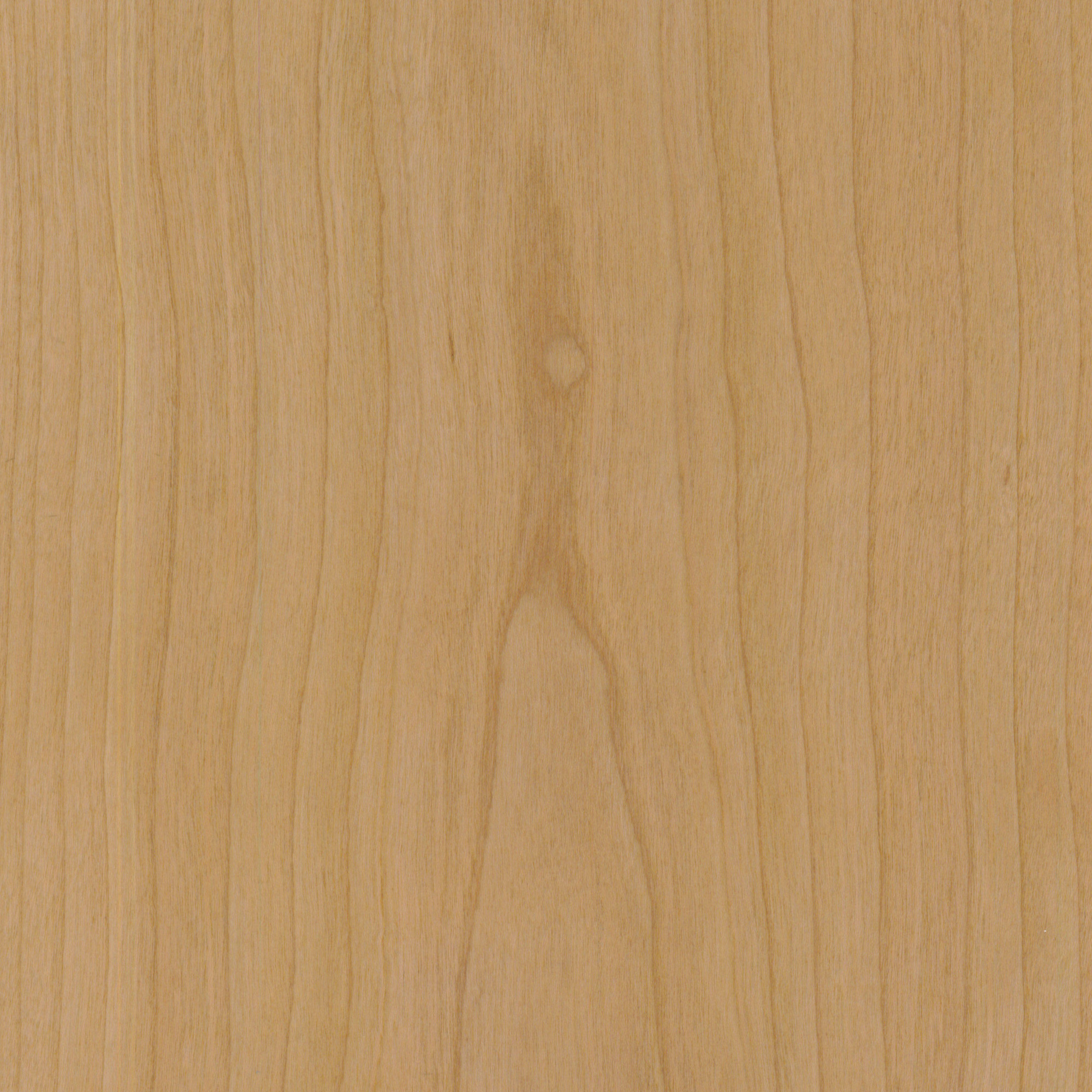 Black cherry <BC>
As the name indicates, the American black cherry tree is native to North America. The cherry fruits are sold for consumption, and the tree is actually familiar to Japanese people. The attraction of black cherry is the deep brownish red color, which appears after aging. Freshly processed wood has a pale color similar to salmon pink, but later turns a deep amber color after a few years, enhancing the high-class feel. The wood surface has a silky soft texture and a beautiful finish. Like black walnut, this wood is also popular as one of the few deep-colored woods that does not require artificial coloring.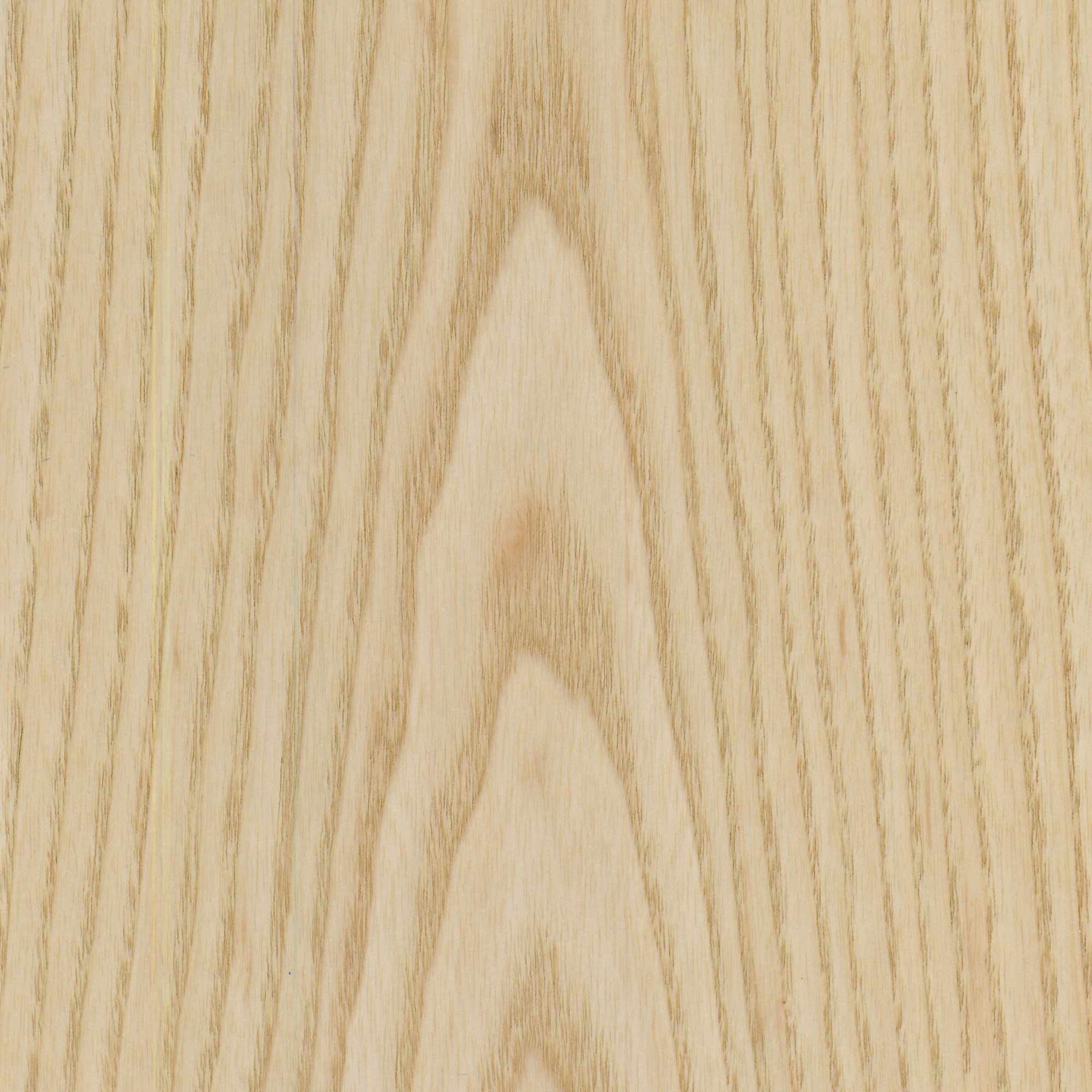 White ash <WA>
This North American wood with white color and clear wood grain is popular for natural and light-colored interiors. In Japan, tamo ash is close to this wood. White ash is highly durable and rigid, and used for sports equipment such as baseball bats. This wood is beautiful when finished naturally. However, it is also attractive when coated black or white with the wood grains slightly showing, taking advantage of the grain with distinct wood vessels.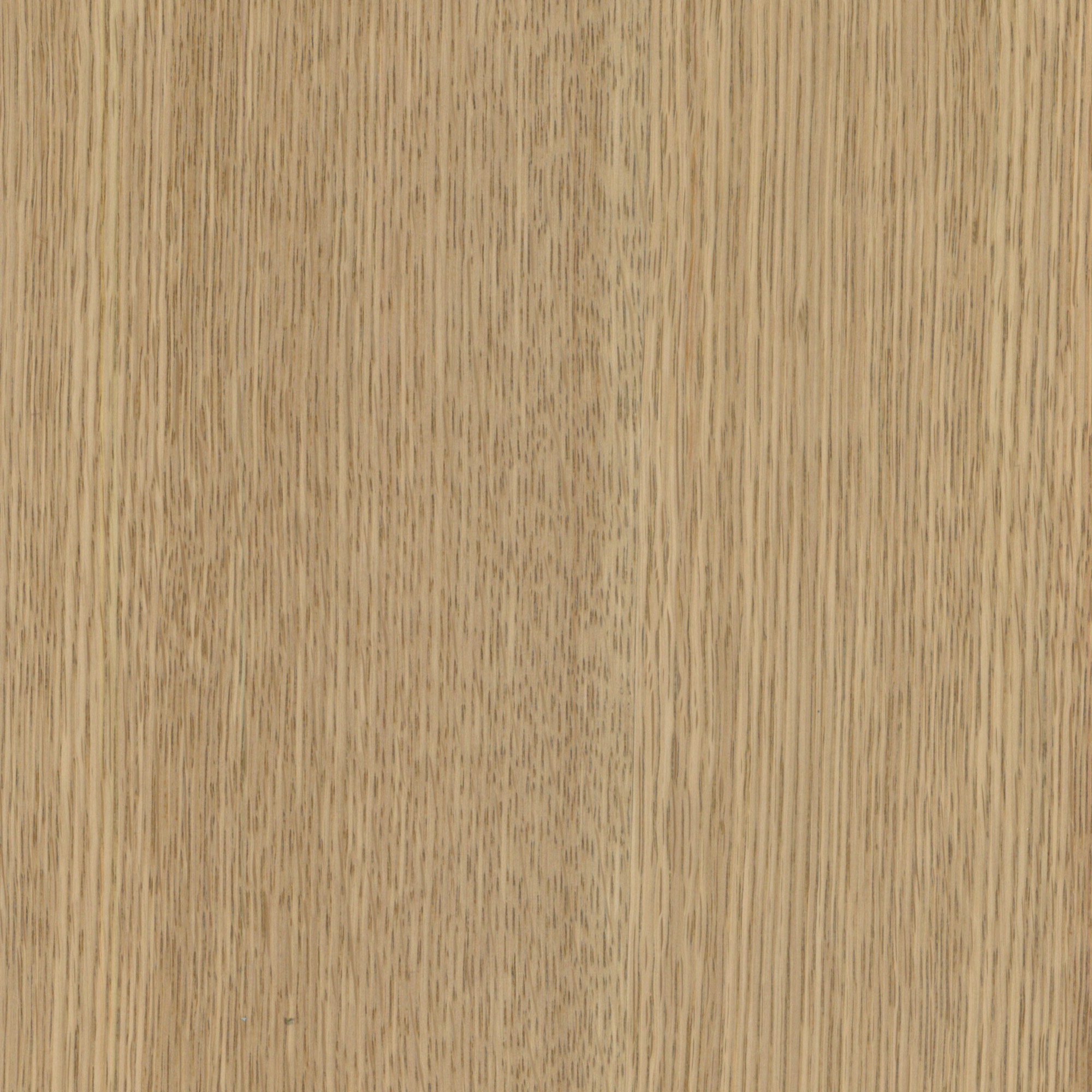 Oak <OK>
Japanese oak grown in Japan used to be exported to Europe from Hokkaido. British antique furniture is often found to be made of Hokkaido wood.This labor-intensive wood is hard and requires a long time to dry, but is ideal for wooden furniture with its robust structure and high durability. Although people have divided tastes about it, the grain known as "tiger stripes" on the straight-grained wood is impressive, representing the uniqueness of teach tree.It is widely used for building materials, in addition to furniture materials. Furthermore, it can withstand many years of use as whisky barrels that define the taste of the whisky.However, Japanese oak in Hokkaido is mostly grown wild in nationally-owned or company-owned forests, and therefore only a small amount is on the market compared with before. Most oak wood on the market is from our neighboring countries, China and Russia.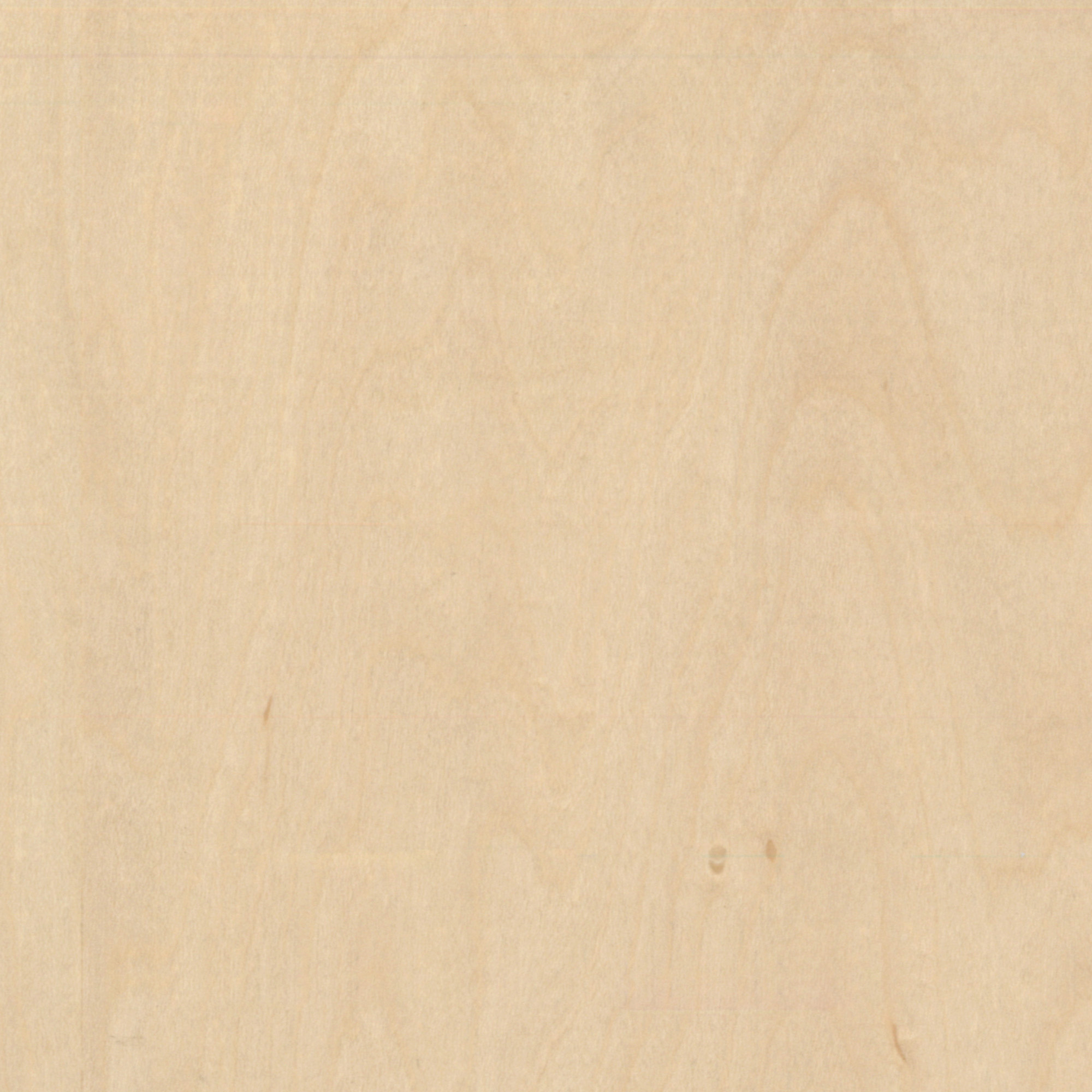 Maple <HM>
Maple is a representative tree of North America, including Canada, as symbolized by the Canadian flag. It is a familiar tree that produces maple syrup. The whiteness of this tree is prominent among hardwoods. Unlike white ash, its faint wood grains and smooth surface resemble "marble" in wood. It is likened to marble for its hardness as well, which is one of the hardest furniture woods. Its uses include bowling alleys and pins. Powerful baseball batters use maple bats instead of ash bats. The wood changes color from light beige to amber as it ages, adding a seasoned appearance. Birdseye maple has grains that only appear in one in several tens of thousand trees. It is valued as one of the top-class woods used as veneers, but it is not available as solid wood.
Our standard-type wooden tables and chairs are mostly made with the solid wood listed above. Our standard-type storage furniture is made with both solid wood and natural veneer plywood, using the right materials for the right places by taking into account the advantages and disadvantages of each material. (Storage furniture can be made with entirely solid wood upon request.)

Plywood commonly used for furniture consists of a base material underneath (a hidden part for providing thickness) and a decorative sheet glued over visible surfaces (sliced veneer, melamine, polyethylene, olefin, reinforced paper, etc.). The base material depends on the structure, strength, and price of the furniture. Common structures include: a flush structure made with a frame (natural wood, laminated plywood, particle board, MDF, etc. as a core) placed on four sides and in proper locations, which is covered by decorative boards; a honeycomb core flush structure that contains honeycomb-patterned cardboard or resin inside the hollow part of the core; and plywood that is made of decorative boards on laminated plywood (made by layering wood veneers with grain alternating at 90 degrees), or on MDF/particle board (made of fine wood particles glued together).

Compared with solid wood, plywood has advantages such as less cracking and warping, and is easier to process. The flush structure is more lightweight, and artificial decorative sheets can be stably mass produced at lower costs with uniform quality.Some of the disadvantages are that artificial materials do not improve their appearance by aging, scratches and peeling are difficult to repair, and some decorative sheets appear cheap.

With these points in mind, using the right materials for the right places while taking into account the advantages of solid wood and those of plywood is required for making storage furniture. AREA's standard-type storage furniture mainly uses sliced veneers as decorative sheets, and the flush structure with natural wood. Customers may select both decorative sheets and base materials upon request.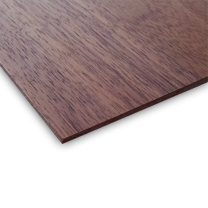 Sliced veneer
Logs of the aforementioned woods with beautiful grains are sliced to 0.2-0.6mm thickness to be glued onto plywood. The texture and appearance of the thickly sliced veneers is comparable to those of solid wood.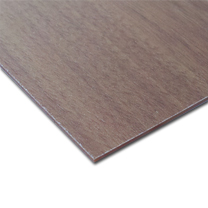 Melamine resin treated plywood
Melamine resin is superior in terms of heat resistance, water resistance, and mechanical strength.It is often used for bathroom doors, and store fixtures used by the general public. It also used for designs with luster and colors that cannot be possible with veneers. Various styles are available including stainless steel, marble, and wood grains.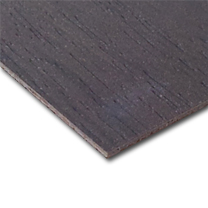 Polyester-resin treaed plywood
A decorative paper material coated with polyester resin to protect the material. Polyester has a lower strength than melamine, but is lower in price.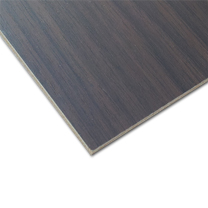 Olefin sheet
Thanks to innovations in printing technology, sheets with various textures that closely resemble real trees are available. As for building materials, olefin sheets are becoming mainstream for wood-grain style, partly because they don't produce dioxins when combusted.
Available coatings are: a natural finish that exploits the original color of the abovementioned materials, black walnut AREA color (WNA) that further enhances the wood color, as well as white ash white (WAW), white ash gray (WAG), and white ash black (WAB) that exploit the wood grains of white ash. Other color options completely cover the wood grains, including matte white (MWH), matte gray (MGR), matte black (MBK), gloss white (GWH), and gloss black (GBK). We flexibly use these various colors to meet the user's preference, while making the most of materials. We can also match colors to existing furniture and fixtures, so please feel free to contact us. (For chairs, the standard color is listed for each product. Product price varies depending on the coating.)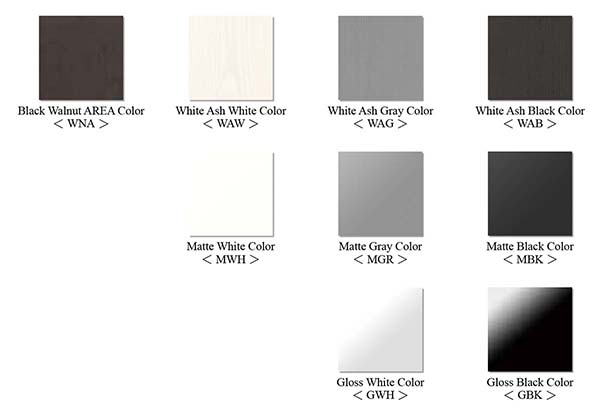 The finish of wood products can be chosen from three representative furniture finishes: urethane, oil, and lacquer. (Some products have limited finish options.) The gloss finish is also introduced below.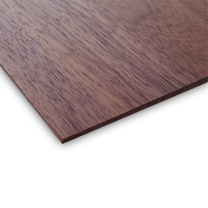 Urethane
For furniture that needs to withstand heavy usage and water stains, such as dining tables, a urethane finish is recommended since it is durable and prevents water and other stains from reaching the wood.Today's urethane resin coating technique enables a matte coating with high durability, which has a similar texture to the oil and lacquer finishes stated below. Coating the wood also minimizes moisture absorption/release from the wood, resulting in less warping after aging.While urethane is resistant to water and heat, it is susceptible to organic solvents and may discolor. Repair work such as sandpapering cannot be conducted, since the coating can be damaged. Refinishing must be performed by specialized craftsmen.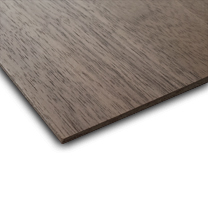 Oil
Oil finish is used for repelling water and other stains by penetrating the wood surface with oil. This finish enables the smooth appearance of the original wood surface to be fully enhanced, and allows for maintenance work at home. Oil finished furniture requires regular cleaning and oil coating, since it becomes less resistant to water and other stains when the oil rubs off due to daily use. For furniture that needs to withstand heavy usage and water stains, users are expected to keep the furniture clean, wipe up water/spills, and coat it with oil to obtain a beautiful aging effect.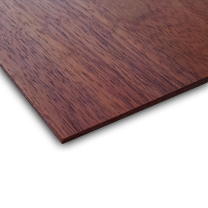 Lacquer
Lacquer finish is a classic method to prevent water and other stains by forming a hard film on the wood surface by coating it with lacquer. This finish gives a luster by polishing it, as seen in American and British antique furniture. The aging effect adds a glossy impression, just like antique furniture. Resistance to water and stains is lower than with urethane coating.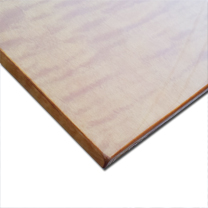 Retlective surface
The commonly used gloss finish is often a mirror-like reflective surface finish. There are two completely different types of coating methods. One is also called mirror finish or piano coating, in which a polyester coat is repeatedly applied and polished to form multiple layers. This requires many days of work by skilled artisans, resulting in a higher price but an amazingly beautiful appearance. Another method is UV finish, which efficiently creates a mirror-like surface by applying UV paint and hardening it with UV light. In addition to black and white, various colors and wood grains are available for both methods.
Iron / Stainless steel / Brassed
There are products using steel, stainless steel, and brass, such as frames of shelves and living room tables, legs of tables and sofas, and crosspiece of chairs. Some are used as components for furniture designs. Depending on the interior style, they are used differently, enabling a wide variety of shapes and designs that cannot be made with wood.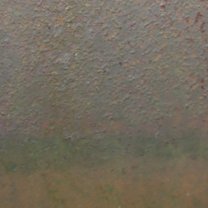 Iron / Steel
Iron and steel are attractive materials for various purposes, such as adding an aged appearance and creating a solid-looking interior design. They are heavier than stainless steel.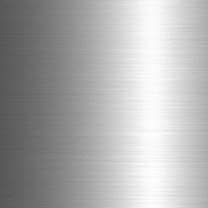 Stainless steel
Stainless steel can effectively spice up a modern interior. It also works well around water. Various finishes are available including hairlined, polished, sandblasted, and vibration. It is more expensive than steel.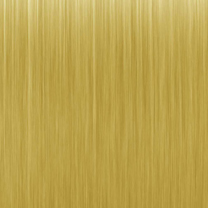 Brassd
Brass gracefully changes its appearance as it ages, and has a high-class look, unlike steel and stainless steel. It can be used for making delicate metal fittings for furniture (e.g., handles, hinges, and joints) and can be engraved, since it is softer than steel and stainless steel.
Glass / Marble / Granite / Tile
We make tabletops and countertops with glass or marble, and install stone or tile on back boards when installing wall storage. We select materials according to the customer's preference, then propose, produce, and install them. Unique interiors are created while making the most of the materials.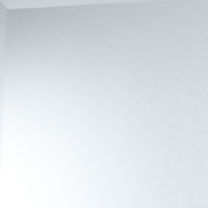 Glass
Glass is essential for sophisticated interiors, such as for tabletops and the shelf boards of decorative shelves. Different thicknesses (5-15mm) and types (common glass, and tempered glass) are used depending on the purpose. Various colors (gray, black, bronze, etc.) and finishes (frosted, and patterned) are available.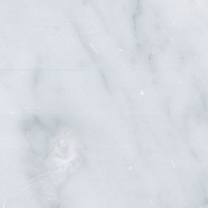 Marble
Used for tabletops, countertops, and the backs of open wall storages. Furniture with a high-class appearance can be made by utilizing the characteristic patterns of marble (limestone).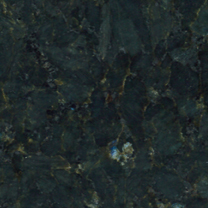 Granite
Used for tabletops, countertops, and backs of open wall storages. Furniture utilizing the attractive texture of granite stone can be made.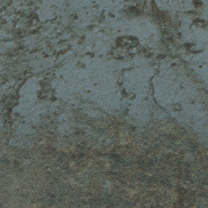 Tile
Used for countertops and backs of open wall storages. Tiles with various unique colors and patterns are available.
Leather / Fabric / Wallpaper
Leather and fabric can be used in an impressive manner not only for sofa and chair covers, but also for headboards of beds and as decorations for storage furniture. Wallpaper can be used for the back boards of wall storage, and for walls to match with wall storages to refresh the image of a space.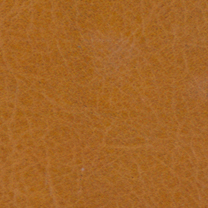 Leather
Various types and colors of leather are available to meet the customer's preference, from natural leather, durable leather that is colored with pigment or dye, to uniquely processed leather.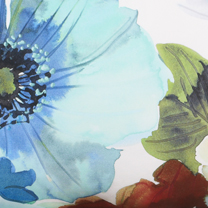 Fabric
We always have more than 300 fabrics available, which are mainly the latest fabric collections from around the world, as well as fabrics made by standard domestic manufacturers. We will also propose other fabrics from various collections, according to the customer's preference and budget.We can also coordinate furniture and curtains by using the same collection line.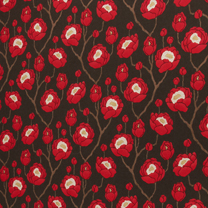 Wallpaper
A unique wallpaper collection from all over the world is available. It is used for A-FIX SYSTEM wall storage installations, interior coordination, and renovations.